Our Team
A team led by petroleum engineers at your service.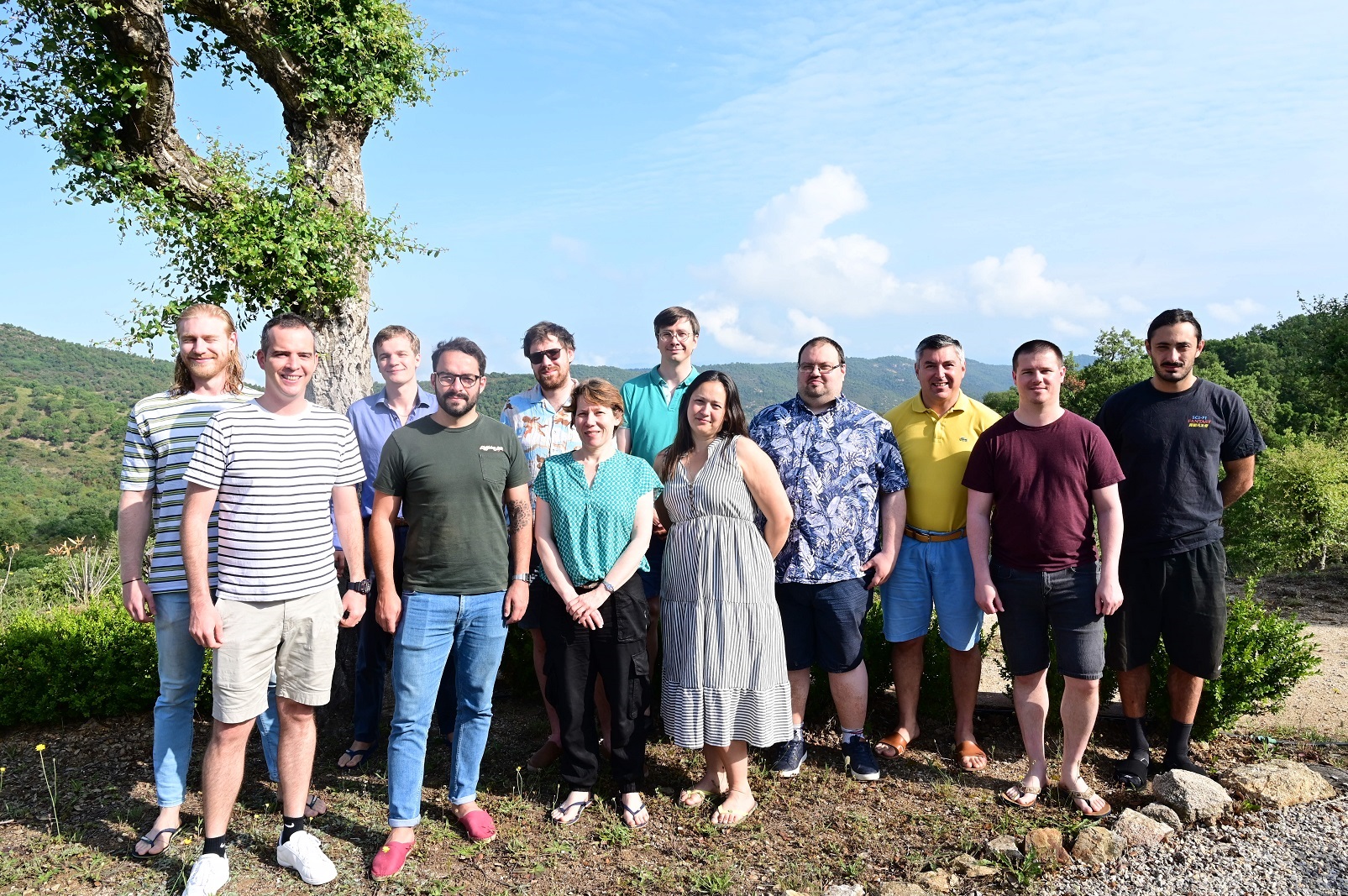 Board
Arnaud, Founder and CEO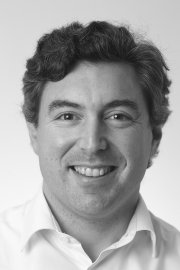 As a reservoir engineer and founder of Amarile, I have been involved in the development and growth of the company since 2006. I value the dedication of all our teams to Amarile's independent, inquisitive and quality-focused spirit. I encourage everyone working within the company to share a positive, challenges loving, and problems solving attitude towards our users and partners. Our achievements over the years are the result of the strong work ethic we all share and which our business partners value through the Amarile solutions they adopt and validate in their daily workflow.
Thomas, Sales Director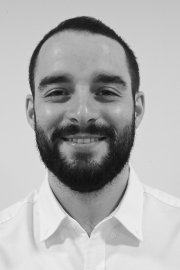 With a technical sales background, what I really enjoy about RE-Studio is the fact that you can tell it is a solution made by REs for REs. The users are always highlighting its intuitive desing, user-friendliness and coverage of their full workflow. In the end, it really helps them be more efficient - and this is what we are aiming for everyday.
Amarile is like RE-Studio, reactive, always moving forward and dedicated to its clients and partners. We work hard every day to help our users and contribute as much as possible to promoting Amarile and make it ever more successful. The more you get to know Amarile and our solutions, the more you will be part of an exciting adventure.
R&D team
Léo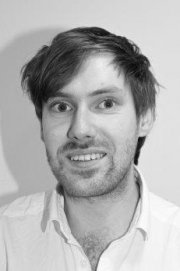 I hold a Master's degree in applied mathematics and computer science. Developing RE-Studio is very interesting, because of the scientific aspects involved and the ideal work environment. The regular follow up on and the evolution of the software features are a source of satisfaction both for me personally and for the whole R&D team.
Luc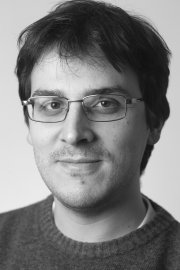 Since joining Amarile in 2010 as a software engineer, I have contributed to the continuous improvement of our solutions and have been involved in some of the most challenging developments for RE-Studio.
Jean-René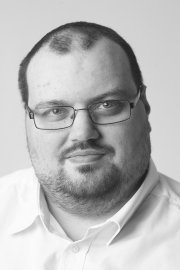 I joined Amarile in 2007 as a software engineer. I have since enjoyed the family business spirit of the company providing an enriching environment, where I can work with colleagues with various professional and cultural backgrounds. When I code for RE-Studio, my aim is to facilitate a reservoir engineer's tasks by developing simple, intuitive and powerful tools.
Florent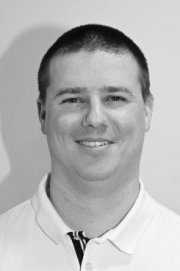 I hold a Master's degree in physics from the University of Montpellier and a degree as a software designer and developer form the AFPA St Jean de Vedas. Since joining Amarile in 2017, I have enjoyed working in a friendly and cooperative environment, as well as striving to make our products evolve and improve according to our users' needs.
Marc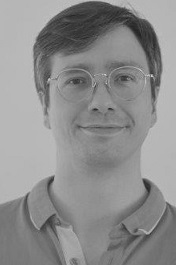 I have been a programmer since 2004, specializing in C# and .NET. As a former freelancer, I have worked in various industries such as video games, education, insurance, healthcare, fintech and FOREX.
My communication skills have enabled me to become an international speaker, delivering over 70 conferences and workshops in prestigious venues such as the Centre Pompidou, the Cité des Sciences, and the Palais des Congrès.
In 2023, I joined Amarile to contribute my expertise in software development and data visualization. I am thrilled to be working on the company's historical solutions and to benefit from the extensive experience of my colleagues!
Claude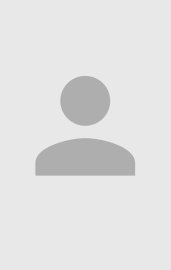 I started my career in the Oil and Gas Upstream industry in 1998. I hold a MSc in Petroleum Engineering from IFP School, France. I have worked as a reservoir engineer for various companies - BP, Total, Petro SA, Woodside, Tullow Oil - and have lived in several countries in Africa, Europe, South America and Asia.
I use my experience to make RE-Studio even more intuitive, powerful and essential.
Sales and Technical Sales Team
Rémi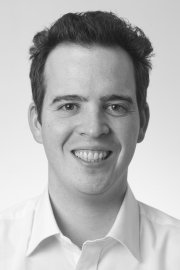 As part of the sales team since 2010, I find it exciting to be able to promote great software that corresponds to a real need on the market. Travelling on all continents and meeting people from all over the world on behalf of Amarile for quite a while now, confirms for me on a daily basis the fact that our products are a valuable contribution to constantly improve and smoothen the simulation workflow for reservoir engineering.
Martial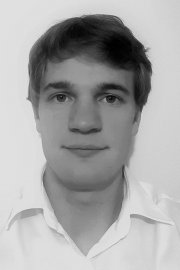 I am a reservoir engineer based in Abu Dhabi. As a technical solutions expert for Amarile, I provide support to our clients in the Middle East and Central Asia, in order to help them achieve their objectives thanks to our efficient solutions and services.
I really enjoy working for Amarile, as our software solutions continuously evolve to solve new challenges for reservoir engineers and help them deliver their projects faster and with high efficiency.
Karl-Christian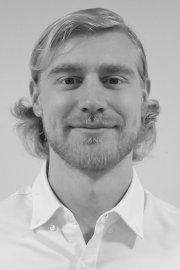 When I joined Amarile, I was very excited about the challenge to understand and share the advantages of our products, as I hold a Business School Master's degree and reservoir engineering was new to me.
What I most like about working at Amarile is our unique support. Of course, the whole industry promotes a discourse about having the best support possible, but to see the surprise on the face of a reservoir engineer when he/she receives quick answers during a training session is really unique. The support I receive from the different Amarile teams also enables me to grow in the company, to improve on technical matters and to feel as part of a whole, even if thousands of kilometres separate me from most of my colleagues.
To learn about our clients' views on the industry in different geographical configurations in South America is contributing to my passion : discovering new countries, their culture and their perspectives. I really see a huge potential for Amarile in the region, as companies need to look for more flexibility, efficiency and high quality standards.
Administrative Management
Iryna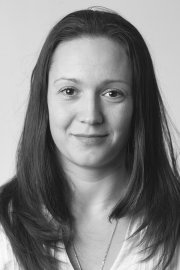 I joined the company as an intern in 2008, and could see the start-up Amarile growing up. Today I continue to contribute to its development as an administrative and financial manager. It is a pleasure to work in a young company with enthusiastic and motivated people under the direction of a great CEO.